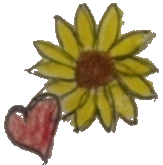 Jacquée T. officially opens her "A romantic in Kansas" radio program.
She gives a little background behind how she landed in Kansas, and presents three things she loves about the Sunflower State.
This includes a little fun fact that in a fun way, links Chicago to the state of Kansas.
Also includes info behind fabulous sponsors:
Paola Inn & Suites
TRUCKHENGE Art Park
The Tasteful Olive
TROVINA handmade soaps & accessories.