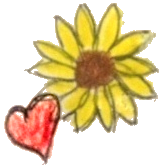 The "A 'romantic' in Kansas" Internet Radio & Podcast SPECIAL FEATURES are based in Kansas, and designed to entertain the 'romantic' in folks everywhere.
In this episode, Jacquée T. presents: The Ruby Slippers.
It includes a Vignette about how she wore "Ruby Slippers" when traveling to Kansas, an interview with Sally Fuller, Director of the Liberal Kansas Visitors Bureau regarding "Dorothy's Home," a look at Tornadoes, fun facts, and more!